HR Practices
& Policies
Hotel Lotte creates value for humanity
through vision and innovation.
Employees are provided with
systematic development programs
that let them grow together
with Hotel Lotte.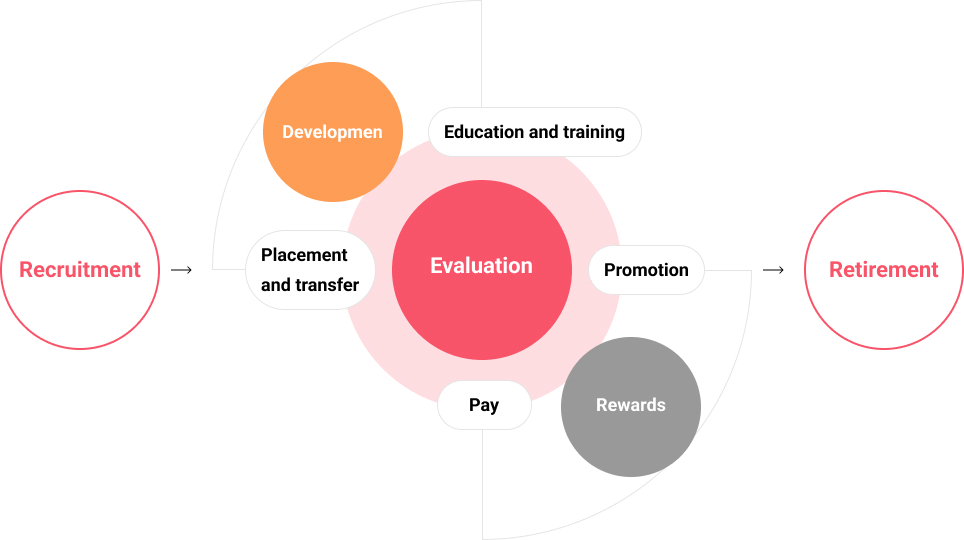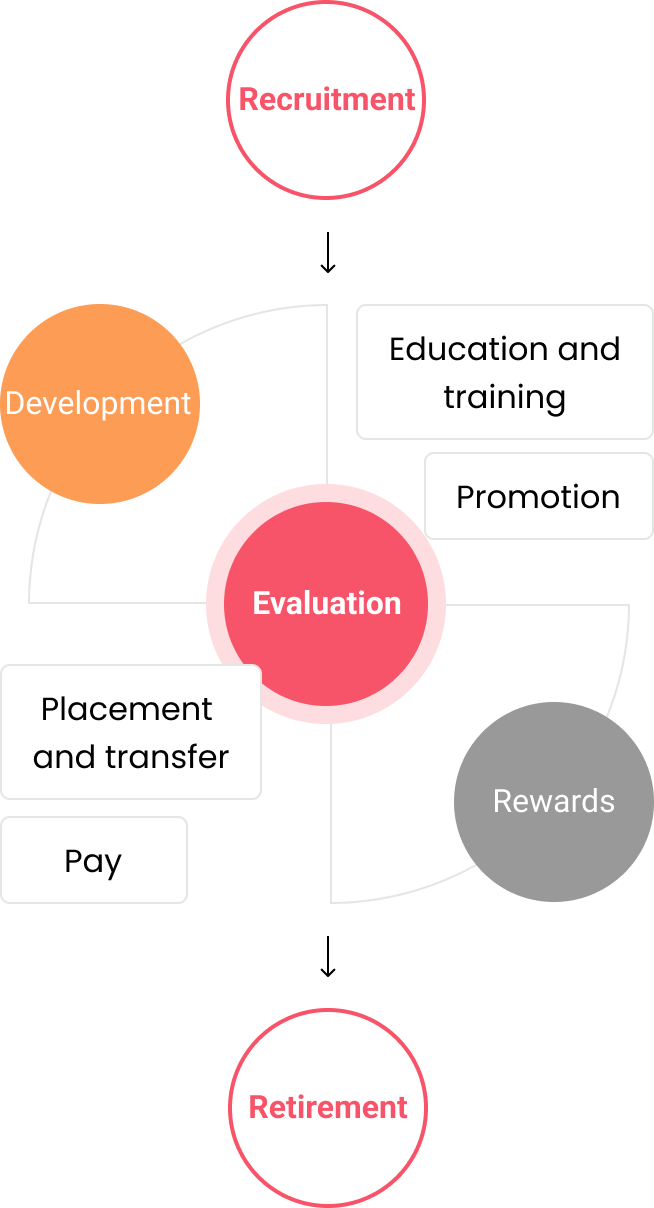 HR-STRATEGY
Education and training,
Placement and transfer
INFRASTRUCTURE
Promotion, Pay
Employee Evaluation
Employee evaluation takes place up to two times a year, with evaluation results referenced in decisions on the placement, transfer, promotion, rewarding, and training of employees. Employee evaluation is multi-faceted and accompanied by coaching and feedback for fairness and reliability. Fair employee evaluation allows credit and rewards to be directed to those to whom they are due and facilitates targets to be managed efficiently, leading to Hotel Lotte's growth as an organization.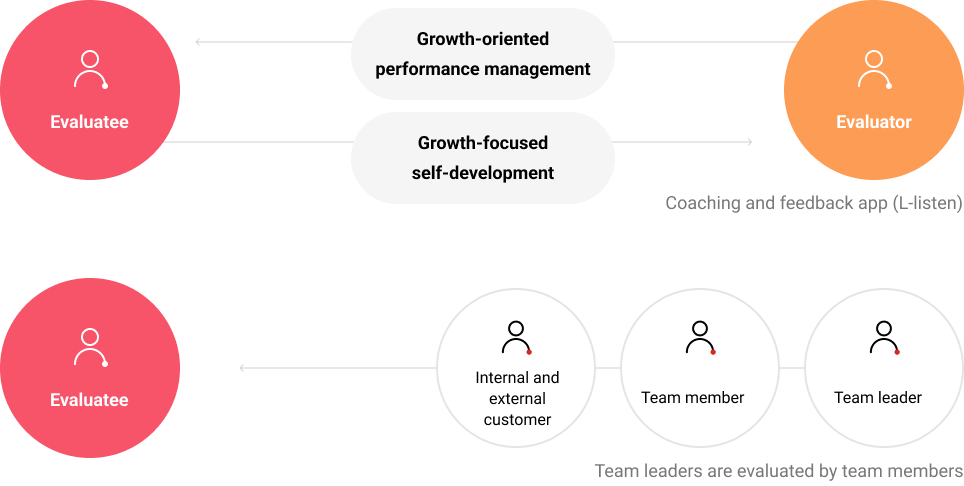 Placements and Transfers
Hotel Lotte's employees are provided with opportunities to gain work experience in many different fields to help them grow as professionals. The generalist and specialist training programs that Hotel Lotte offers its employees guide them in their balanced development as experts and managers.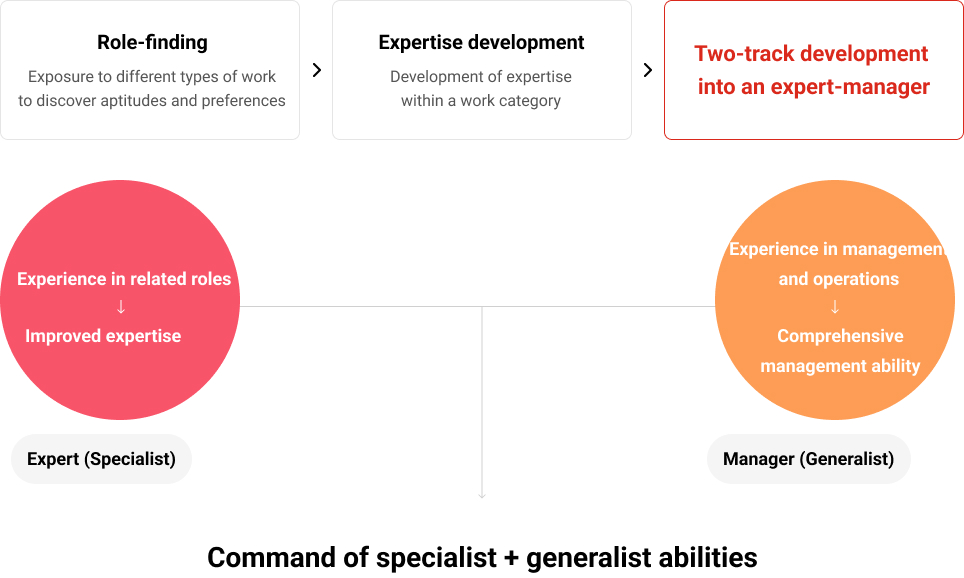 Employee Benefits
Hotel Lotte employees enjoy a full range of benefits that help them to lead more fulfilling and secure lives.
Housing
Company housing for employees posted in the provinces; assistance with loans for home purchase and lease
Leisure support
Hotels and resorts for employees on vacation, vacation bonuses
Schooling funds
Full coverage of school expenses for employees' children in elementary, middle, high school and university
Work life support
Transport and fuel subsidies, gifts, rewards for long-term service, company vacations, overseas training opportunities
Leave for family events
Leave of various types with or without pay
Healthcare
Health examinations for employees and their dependents